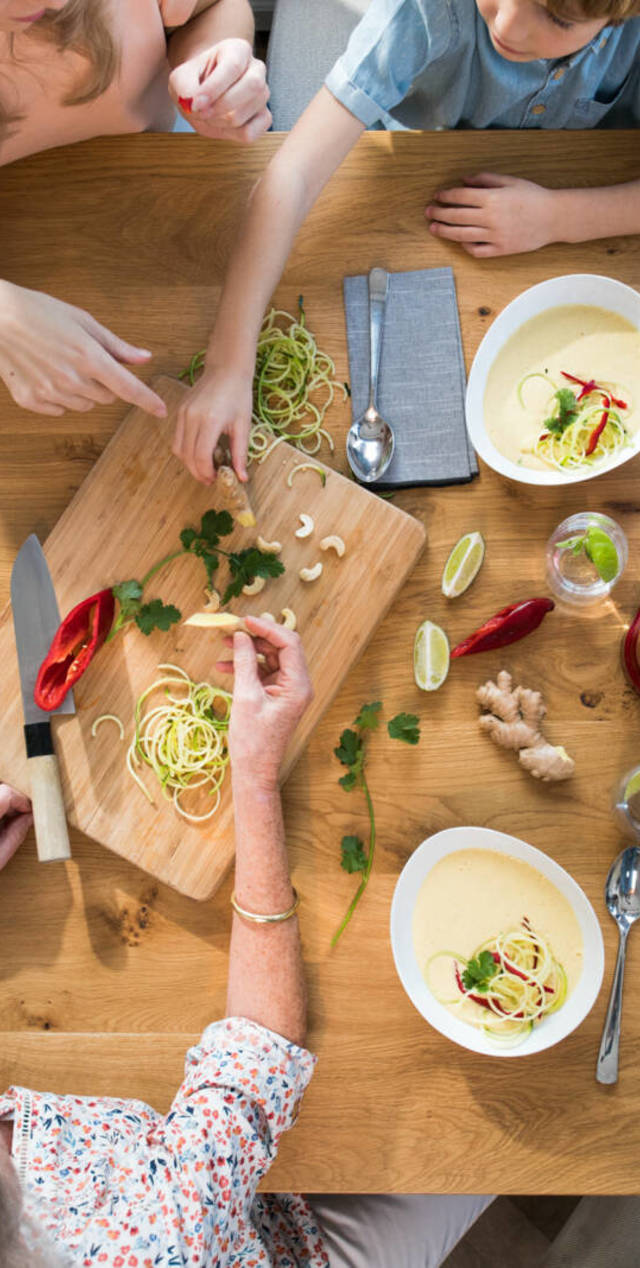 Less cooking, more family time!
You want to make healthy, tasty food for your family as often as you can but… you also long to have more quality time with them. Does it feel like you can only have one or the other? Well, with our 3 simple tips you can have both!
Choose the right recipes
Recipes come in all shapes and sizes. Did you know that there are healthy recipes that take less than 30 minutes to prepare? And they are just as healthy as some of their more time-consuming counterparts! Take this corn chowder for example, ready in 30 minutes.
Choose the right ingredients
Some ingredients take more time to prepare than others: lentils must soak between 15 minutes and 2 hours before you can start to cook with them, and most dishes with wild meat have to stay on the cooker for hours to become tender. On the other hand, ingredients like cauliflower are ready in an instant! Take this cream of cauliflower soup for example, which can be cooked under 15 minutes directly in a blender!
Choose the right equipment
Is your hand mixer your most used equipment? What if you could whip up the healthiest milkshakes and smoothies for breakfast with the press of just one button? And what if you could quickly produce the creamiest soups and dips while your guests are waiting? It would save you time and energy, which you could spend on your loved ones instead. Take a look at some of our finest blenders for inspiration!
top